Well, I finally found the time where there was no one else on the computer and I wasn't lazy, so I finally took some pics of my Phal closet, as well as my other plant stand.
Here is the Phal closet with doors wide open, and you can see that the whole bottom layer is empty, just waiting for the first spring order!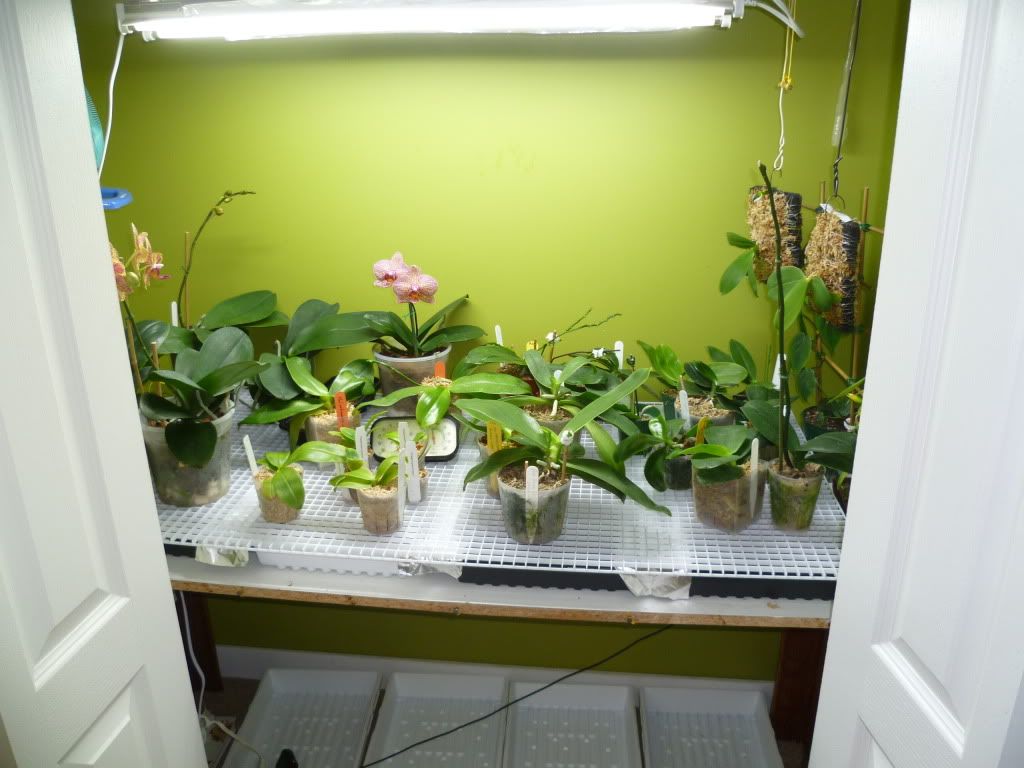 Here is the left side with my standards and the Ten Shin seedlings.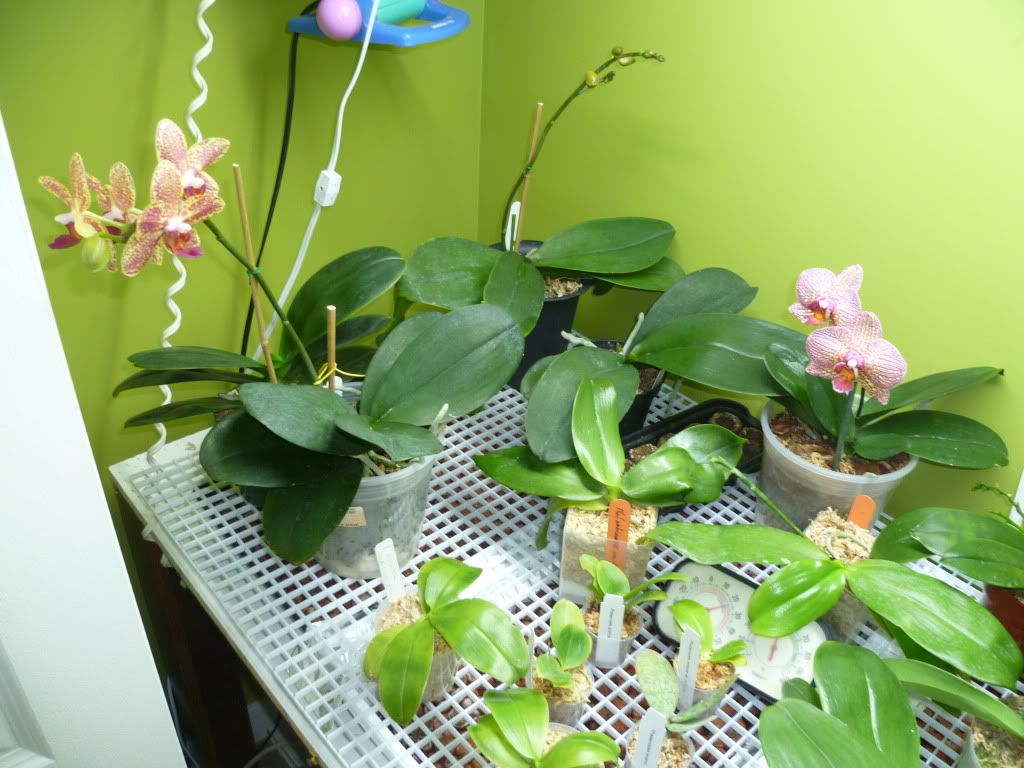 Here is a view of the center with some of my older 'chids (my JIG, my first novelty, is just over a year old here in my collection)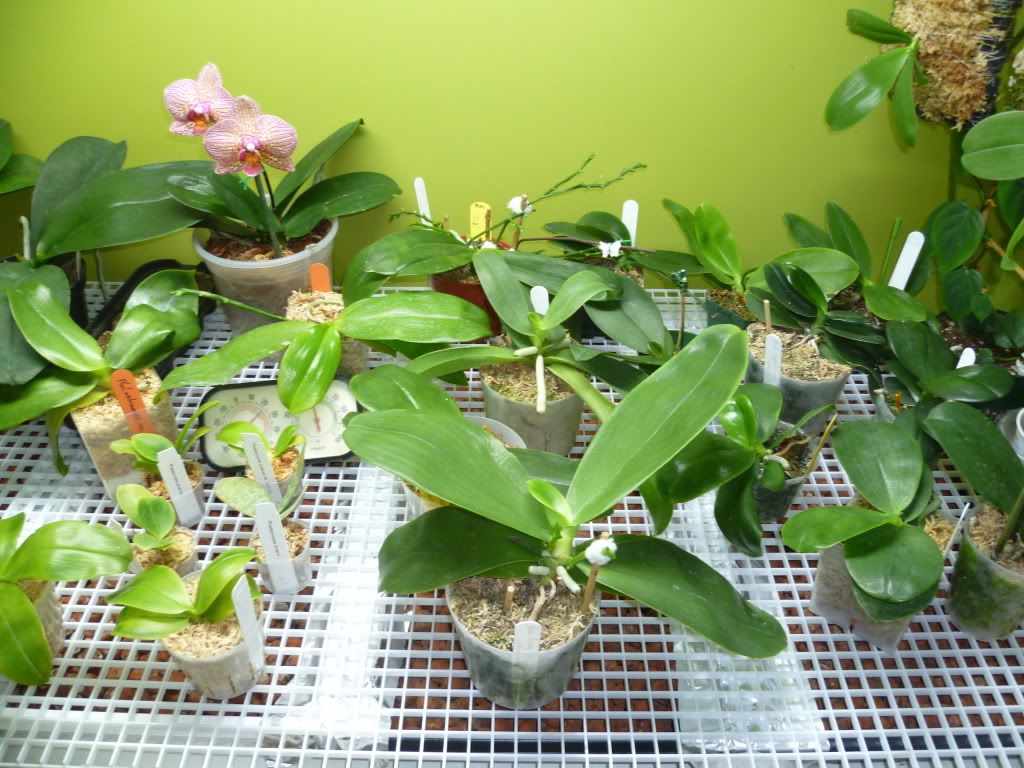 A view of the right side with some others as well as my three mounted phals. I just noticed that you can't see much of the
lobbii
, as he's hiding between the
violacea
and
bellina
.